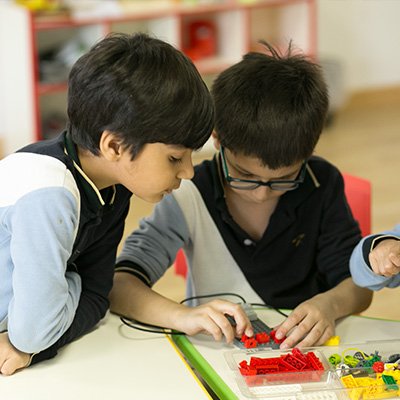 Curriculum Overview
Nordic International School Lahore offers classes for Early Years and Primary Years.
Through our blended curriculum, we teach English, Mathematics, and Local Studies in separate lessons but the rest of the program (i.e. Science, History, Geography, ICT, Art, Drama, PE etc.) is covered in interdisciplinary themed units of work. These units have been prepared for us as part of the UK based International Early Years Curriculum (IEYC), International Primary Curriculum (IPC) leading to Cambridge University International Examinations.
International Early Years Curriculum (IEYC)
The International Early Years Curriculum uses best international practices, holistic enquiry and play-based approaches that cover all curriculum areas including personal, social and emotional development.

2–5 years old


140 nurseries
47 countries worldwide
International Primary Curriculum (IPC)
It is a comprehensive, thematic, creative curriculum, with a clear process of learning and specific learning goals for every subject. It also develops international mindedness and encourages personal learning.
5 – 11 years old

730 schools
92 countries worldwide
International Middle Years Curriculum (IMYC)
It is a challenging, internationally minded and concept-focused curriculum, which helps develop engaged and active learners. With specific subject and personal learning goals, it provides a clear structure to develop knowledge, skills and understanding whilst making subject learning more connected.

11 – 12 years old


103 schools

50 countries worldwide
Face-time Programme
In our Face-time Programme, students sit with teachers on a one-to-one basis to discuss learning and to jointly plan goals for the future. Such an approach helps students become aware of their learning needs. The teacher plays a supportive role in increasing student's confidence in seeking help.
Student Leadership and Development Programme
Our LPD programme provides students with self-confidence and skills to accelerate their ability to learn effectively, eventually becoming self-directed learners. We also equip students with the knowledge and personal skills to enable them to be successful in their dealings with others as individuals and/or groups and to become leaders in society.
Assessment
"If we are passionate about improving children's learning, then we have to be passionate about assessment too. It makes no sense to say that our main purpose is to help children learn academically, socially, emotionally, physically and spiritually without wanting to find out whether they have or not." – IPC Assessment for Learning
At Nordic, assessment is an ongoing process, is directly linked to learning and is both formative and summative.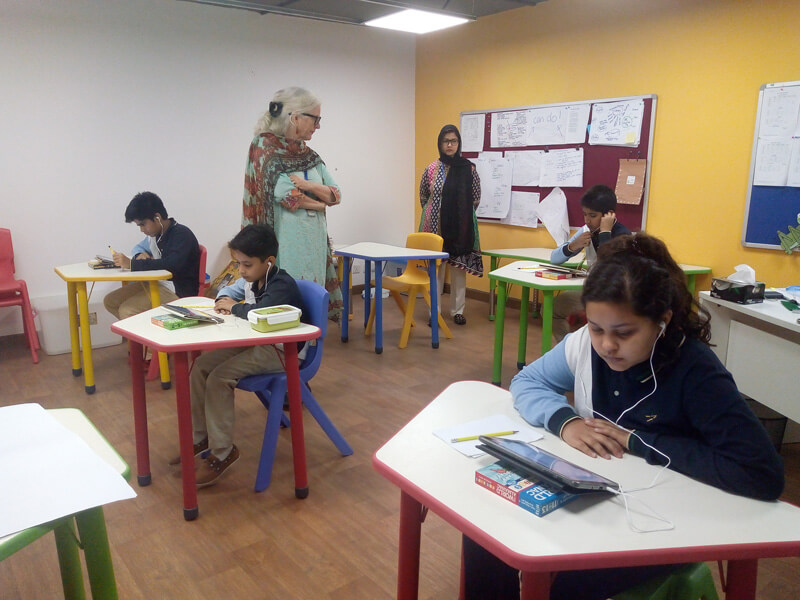 GL Education is the leading provider of educational assessments to UK schools, overseas ministries and British, bilingual and international schools worldwide. Nordic International School has collaborated with GL Education to provide the best assessment tools to our students, based on international standards.
CAT 4 is a standardized assessment of developed ability and likely academic potential. It highlights students' strengths and weaknesses across four types of reasoning: Verbal, Non-Verbal, Quantitative and Spatial.
Baseline and Baseline Progress provides an efficient, child-friendly and reliable way of assessing literacy, language and communication and mathematics, for children aged 4 – 5 years.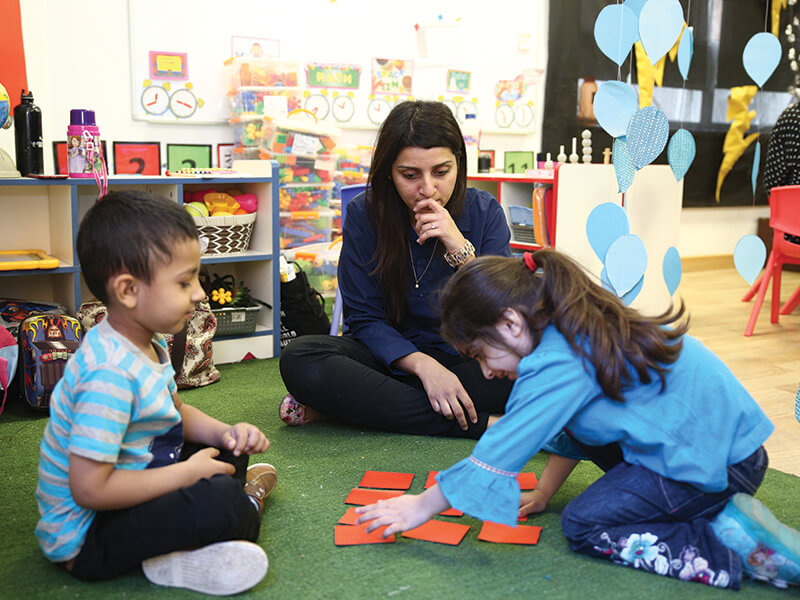 Apart from the international assessment tools, Nordic also uses internal assessments. These assessments are both formative and summative.
Ongoing formative assessment at Nordic International School consists of daily observations, student samples, quizzes etc.
Summative assessments include mid-year and end of year student achievement tests.