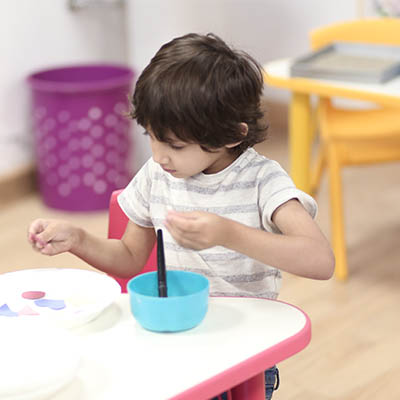 Preschool Programme
Our Preschool Programme offers classes for 2 years to 5-year-old children and consist of three stages, Early Years (Playgroup), Early Years 1 (Nursery) and Early Years 2 (Kindergarten).
We follow the International Early Years Curriculum (IEYC), that incorporates international best practices for early childhood education. Our preschool curriculum consists of holistic enquiry and play-based approaches that cover all areas including personal, social and emotional development. IEYC is used by over 140 nurseries and preschool settings, in 47 countries worldwide.
We believe in small class sizes for personal student attention. Each class has a Teacher and a Teaching Assistant who have clear roles and responsibilities with regards to practicing childcare and facilitating an enabling learning environment.
We aim to nourish creativity and channel the curiosity of the children through our preschool activities. These activities allow the children to explore their world and the world around them.
Preschool Age Requirement
Keeping in mind the best early childhood education practices, our Preschool Programme is carefully designed for 2 to 5-year-old children.
Preschool Classes
After the entrance assessment, the child is enrolled in one of the following preschool classes, depending on his/her age and the developmental needs.
Preschool Classes
Early Years (Playgroup)
Early Years 1 (Nursery)
Early Years 2 (Kindergarten)
Age
2 – 3 years
3 – 4 years
4 – 5 years
Our Preschool Activities are focused on developing the creative abilities of the child. We aim to nurture the curiosity of a child in an organic way through a range of activities which include:
Language development
Free play
Circle Time
Physical activities
Creative Arts
Role Play
Sorting Activities
Sand Play
Water Play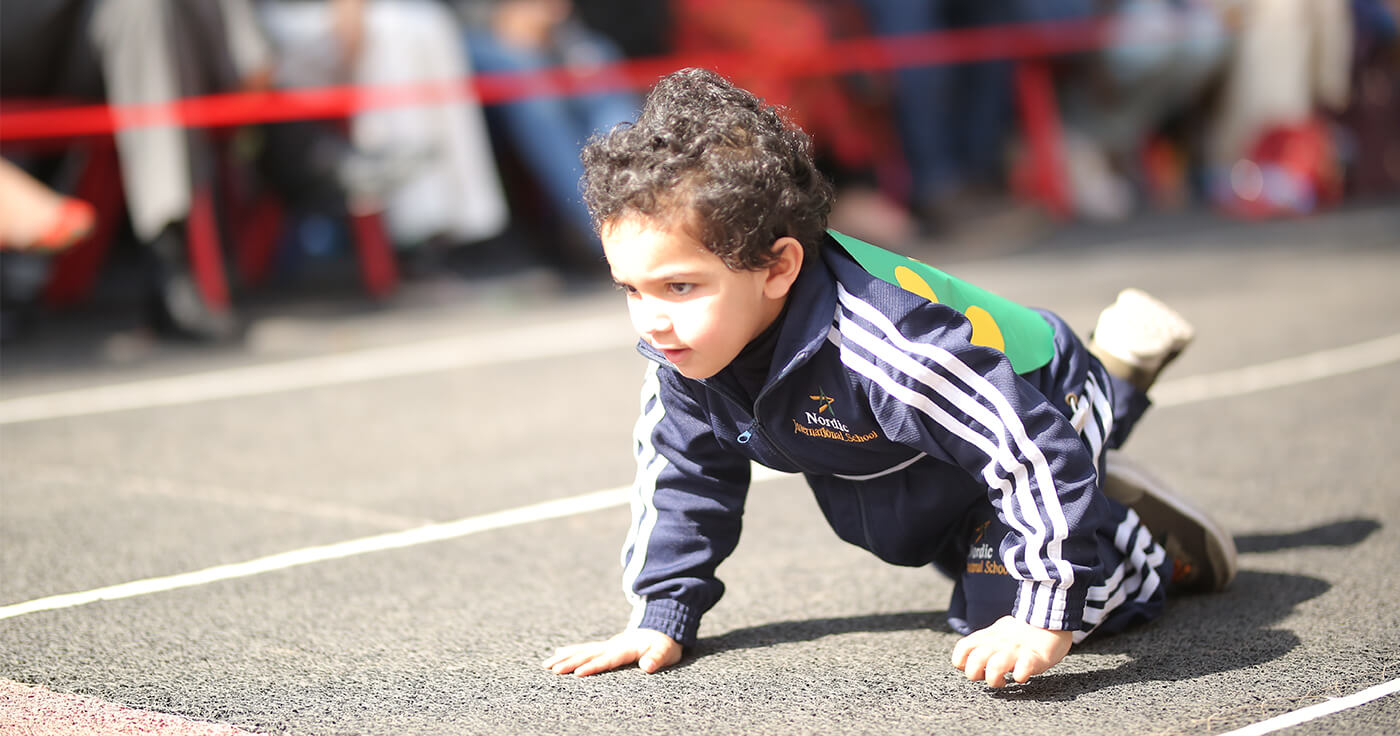 To better understand the personality, sentiments and the activities of our preschool students, we take student observations on a daily basis. These observations are then compiled, analyzed and discussed to determine a personalized teaching plan for each of the students.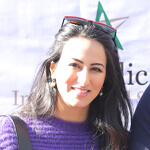 "As parents, we enjoy the involvement and the fact that our son is able to learn and grow in a safe, creative environment. Teachers are able to cope and give enough attention to every child. We are kept updated about classroom activities through the class dojo application. I was also very happy to receive a fairly detailed report during his first ever parent teacher meeting about his progress and development according to their early-learners syllabus."

---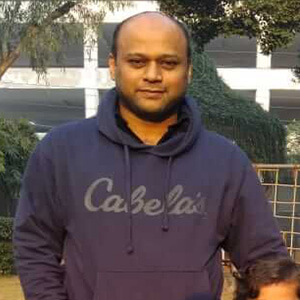 "Passionate, hard-working and goal-driven, are the three traits that best describe the Nordic International School's management and teachers. It's rare that you find such a unique education system which focuses on personalized learning that is run by highly committed professionals. We see significant improvements in our child both academically and socially and are delighted to see her jump off the bed and go to school with enthusiasm."

---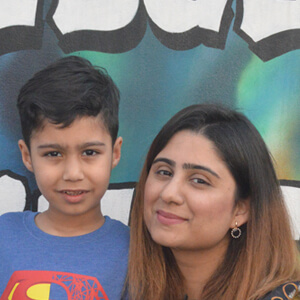 "My son was very shy when he started the school. But now he knows how to socialize and communicate with others. Teachers at Nordic International School make the child's learning so joyful. I cannot believe how happy and confident he has become."

---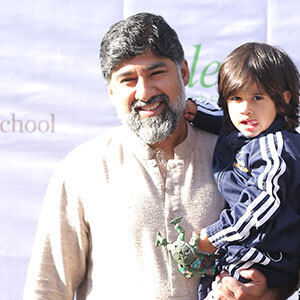 "The teachers at Nordic are amazing. They genuinely love the children in their class. Good schools are built on the foundation of deep and genuine care for the students. Nordic has a solid foundation."

---
Contact Us
Feel free to contact us via our messaging system below.
Frequently Asked Questions